WATCH: Awesome Pipe Guy Covers 'Fancy,' 'Seven Nation Army' With Flip Flops
JUST ADDED: 5 Seconds of Summer will be rocking the stage at this year's iHeartRadio Music Festival Village in Las Vegas! The band sat down with Ryan Seacrest to break the news. Click here to buy your tickets now, before they sell out!
Discover this week's web hits in Paul The Web Guy's 5 Things You Need to Know!
What do you get when you combine PVC pipes, flip flops, and a very talented musician/entertainer? An awesome outdoor set!
Meet "Pipe Guy," as he calls himself. In his latest YouTube video, he covers Iggy Azalea's "Fancy," The White Stripes' "Seven Nation Army" and more.
He explained in the caption, "Playing a live set in Rundle Mall, Adelaide, South Australia on my homemade PVC pipe instrument, played with a pair of thongs (flip flops to the non-Aussie viewers :P)."
Scroll to 2:56 for the Iggy and White Stripes covers!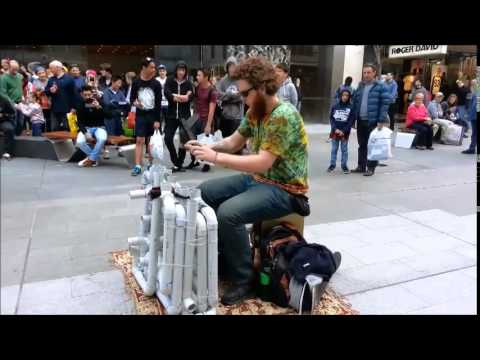 See the best viral videos of the week in Paul The Web Guy's 5 Things You Need To Know!